Colorado Vacation Rental Insurance
Short term rental insurance for vacation rental properties in Colorado
Do you own or manage a short term vacation rental property in Colorado? If you answered yes, this information is specifically for you. Here is everything you need to know about short term rental insurance for vacation rental properties in Colorado.
Why you should consider InsuraGuest for your Colorado vacation rental insurance provider
Vacation rental insurance is a must for short term property owners in Colorado. Tourists flock to The Rocky Mountain state for its 300 days of sunshine, scenic beauty, and endless outdoor activities. More guests mean more money. But they also mean more risk for potential property damage and liability for guest injuries.
An online search reveals various short term vacation rental insurance providers, both locally in Colorado and nationally. So, why should you choose InsuraGuest? It's simple.
1. Simplicity
First, InsuraGuest is founded on the idea that buying and managing short term vacation rental insurance in Colorado should be simple and hassle-free. From signing up to filing a claim, our process is designed to be as easy and user-friendly as possible.
Most providers dabble in multiple industries, like commercial, life, health, disability, etc. In contrast, InsuraGuest focuses solely on offering the best short term vacation rental insurance in Colorado. Our customer-focused approach to STR insurance means less red tape, easier claims processing, and faster payouts.
Be it vacation rental property guest injury protection, vacation rental property damage protection, or theft protection, our process is fast and as simple as enjoying a Colorado sunset on a clear evening.
Ready to sign up? Our process is fast, easy, and coverage is instant. If you file a claim, processing and payout usually take 72 hours or less, without a lot of hassle or headache. Signing up and managing a short term rental property in Colorado has never been easier.
2. Lower Costs
InsuraGuest is also the most affordable insurance for your Colorado vacation rental business. While many short term rental providers claim they will save you money, do they really follow through when it matters? InsuraGuest will save you money, and we will follow through.
InsuraGuest can help you save big on short term vacation rental insurance for your Colorado vacation property by sharing insurance costs with your guests.
Using your current listing service or property management software, we help you create and automate a small, nightly insurance fee of only a few dollars. This provides better protection for guests and short term vacation property owners alike.
By choosing our insurance solution, you can save money and enhance your Colorado short term rental property's reputation with great reviews and more bookings.
Look at the numbers. Let's say you have a monthly occupancy rate of around 71%, so 21 days a month. Adding InsuraGuest at just $3 per night, the total would increase $63 (21 days x $3 = $63/mo.). Our $60/mo. subscription model (for up to $10,000 coverage), makes your vacation rental insurance costs essentially net $0.
Where else can you get $10,000 worth of short term vacation rental coverage in Colorado for you and your guests for $0/mo.?
Let us show you how it works. Get a demo
3. Guest Injury Protection
Our data shows that Colorado short term rental property owners worry often about getting sued if a guest were to get hurt during a stay. Who wouldn't?! We all know accidents happen, especially somewhere as rugged as Colorado.
What kind of insurance protects you from this type of scenario? Colorado vacation rental insurance.
Guest injury insurance for vacation property owners in Colorado is a must. If a guest gets hurt while staying at your short term vacation property, you want to ensure you're not liable for their medical bills. Medical bills can be very expensive.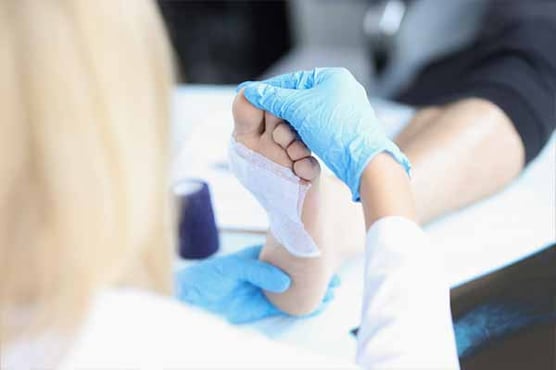 If found responsible, just one slip could end your Colorado short term vacation rental business. But what if the injury wasn't your fault? That doesn't necessarily mean you won't get sued.
With InsuraGuest's guest injury protection for Colorado short term rentals, who is at fault doesn't matter. We pay up to $25,000 for guest injury medical bills, no matter who caused the accident.
If you have regular homeowner's insurance, you might be tempted to file a claim covering medical bills. But doing that might actually increase your insurance costs.
InsuraGuest is the best STR insurance in Colorado. With a modest monthly subscription, you can relax knowing that you and your guests are protected from accidental injuries during a stay.
4. Property Damage Protection
After the risk of being sued, property damage caused by guests is one of the most significant worries for Colorado vacation rental property owners. When you rent out your short term vacation rental property, there is always a chance that it and its contents could get damaged.
This is a common problem that many Colorado vacation property owners face when they list their short term rental properties on online platforms like Airbnb or VRBO. Sometimes guests don't treat vacation properties with the same care and respect as the owner would. That's why short term rental insurance is a must in Colorado.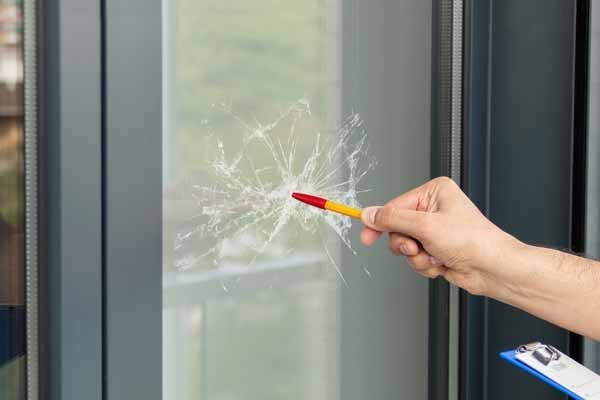 We understand that damage can occur in various ways, from broken tiles and floor scratches to stained carpets and damaged sofas. Thankfully, with our short term rental insurance, you can have peace of mind knowing that you're safe from damages caused by guests.
Not having short term rental damage protection could result in a costly experience. But with InsuraGuest's property damage coverage for your vacation rental property, both you and your guests can focus on what matters, enjoying that Colorado sunshine.
5. Theft Coverage
In addition to leaving Colorado vacation rental property owners vulnerable to theft and property damage, not having adequate theft coverage can also lead to unexpected out-of-pocket expenses.
With InsuraGuest's theft insurance coverage, Colorado vacation rental owners can rest easy knowing that they're protected against potential losses. By providing financial protection for both STR owners and their guests, InsuraGuest's theft coverage can help to ensure that the vacation rental experience is as enjoyable and stress-free as possible.
Imagine hearing that one of your guests had an expensive camera or a laptop stolen. In cases like this, InsuraGuest has your back with our theft insurance for Colorado vacation rental property owners.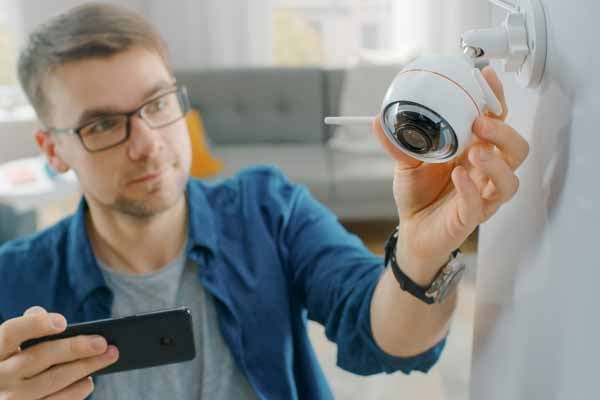 Additionally, theft insurance for Colorado vacation rental property owners can be an important selling point for guests, as it helps to demonstrate the owner's commitment to providing a safe and secure rental experience.
6. No Contract
InsuraGuest's subscription-based model allows short term vacation rental property owners to choose between two plans that offer varying levels of coverage.
The $60/month plan provides up to $10,000 in coverage, while the $90/month plan provides up to $25,000 in coverage. Signing up for InsuraGuest is simple and can be done quickly online by entering your vacation rental property address, payment details, and basic information.
With instant coverage, short term rental property owners don't have to wait through a long discovery or valuation process. And because there are no long-term contracts, owners can easily cancel or modify their short term vacation rental insurance policy subscription as needed.
7. Only Pay For When You Need It
InsuraGuest understands the ebb and flow of the short term vacation rental industry. This is especially true in Colorado, where occupancy rates fluctuate a lot from one month to the next. That's why we made it easy for you to pause and resume your vacation rental insurance coverage as needed.
Just log into your account, select the subscription you want to pause, and click the Pause link. Your insurance coverage will be paused immediately. To restart coverage, just log in and click the Start link.
Being able to pause your short term vacation rental insurance means you won't be paying for it during off-season months. This way, you'll only be paying for the days and weeks you actually need coverage.
8. Make Your Vacation Rental Business More Profitable
Make Your Colorado vacation rental business More profitable using your current property management software, InsuraGuest is easily configured to create an automated nightly insurance fee. This way, you can collect a small marketing fee, usually just a few dollars per night, to cover your subscription costs and boost the revenue of your short term vacation rental property.
Unlike security deposits that guests hate to pay, InsuraGuest's nightly fee protects guests during their stay without asking for a deposit. This helps ensure your guests feel more comfortable and have a better experience which results in positive reviews that can further improve your Colorado short term vacation rental business.
9. Works With Your Favorite Property Management System
InsuraGuest partners with the most commonly used property management system (PMS) companies in the short term vacation rental property industry. PMS software allows vacation rental property owners to manage bookings, reservations, and other operational tasks in one central location.
By partnering with these companies, InsuraGuest's software works seamlessly with the PMS of a property owner's choice. Adding a nightly insurance fee to every guest reservation in your favorite PMS is a simple process, ensuring that guests have the protection they need during their stay.
Sign Up Today.
Sign up now to receive immediate coverage for your Colorado short term vacation rental with InsuraGuest. With our flexible subscription model, you can start, pause, restart, or cancel your subscription anytime, depending on your needs.
Not sure yet? Feel free to reach out for a free demo. Our team will be more than happy to walk you through the benefits of InsuraGuest and show you how our short term vacation rental insurance can improve the safety and security of your Colorado vacation rental property.
The Best Vacation Rental Insurance in Colorado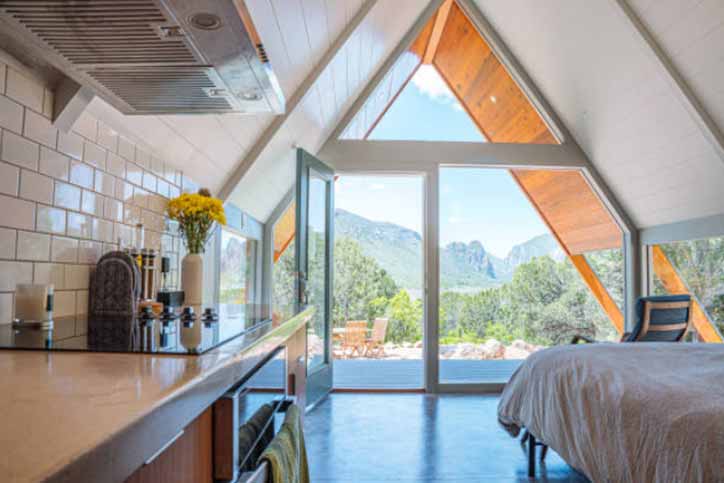 Summary:
Vacation rental insurance simplified

The BEST short term vacation rental property insurance in Colorado

Lower your homeowners insurance costs

Coverage for bodily injury to guests

Coverage for property damage & contents

Coverage for property theft

$60/mo for $10,000 coverage

$90/mo for $25,000 coverage

No contract, cancel any time

Only pay for coverage when you need it

Let guests help pay for coverage

More profit to the bottom line

Works with your favorite property management system
Let's talk.
Contact us for a free, friendly, no-obligation consultation to help you decide if this is right for you.