How To:
Get paid for a claim
This article is intended for InsuraGuest customers who file a claim and for whom a claim has been approved for payout. This information provides the process of how to get paid. We send claim payouts via Zelle®.
1. Verify that you have a Zelle® account.
When you file a claim with InsuraGuest our claims department will process the claim within a few business days. If your claim is approved, we will need to pay you the amount covered by InsuraGuest through Zelle. In order to receive money, you will need a Zelle account which is typically offered through your bank account.
Most banks in the United States offer Zelle for free to their customers. Here are the Zelle information pages for a few of the most common banks in America:
Don't see your bank? No problem. Just search online for your bank and Zelle. You should have no problem finding a link for how to use Zelle at your bank.
Not familiar with Zelle? See how it works here.
2. Click on the green subscription box
Once you're logged into your customer portal, you should see a box with your subscription details inside. Use your mouse to roll over the box. The box will turn green. Click on the green box to open your subscription details.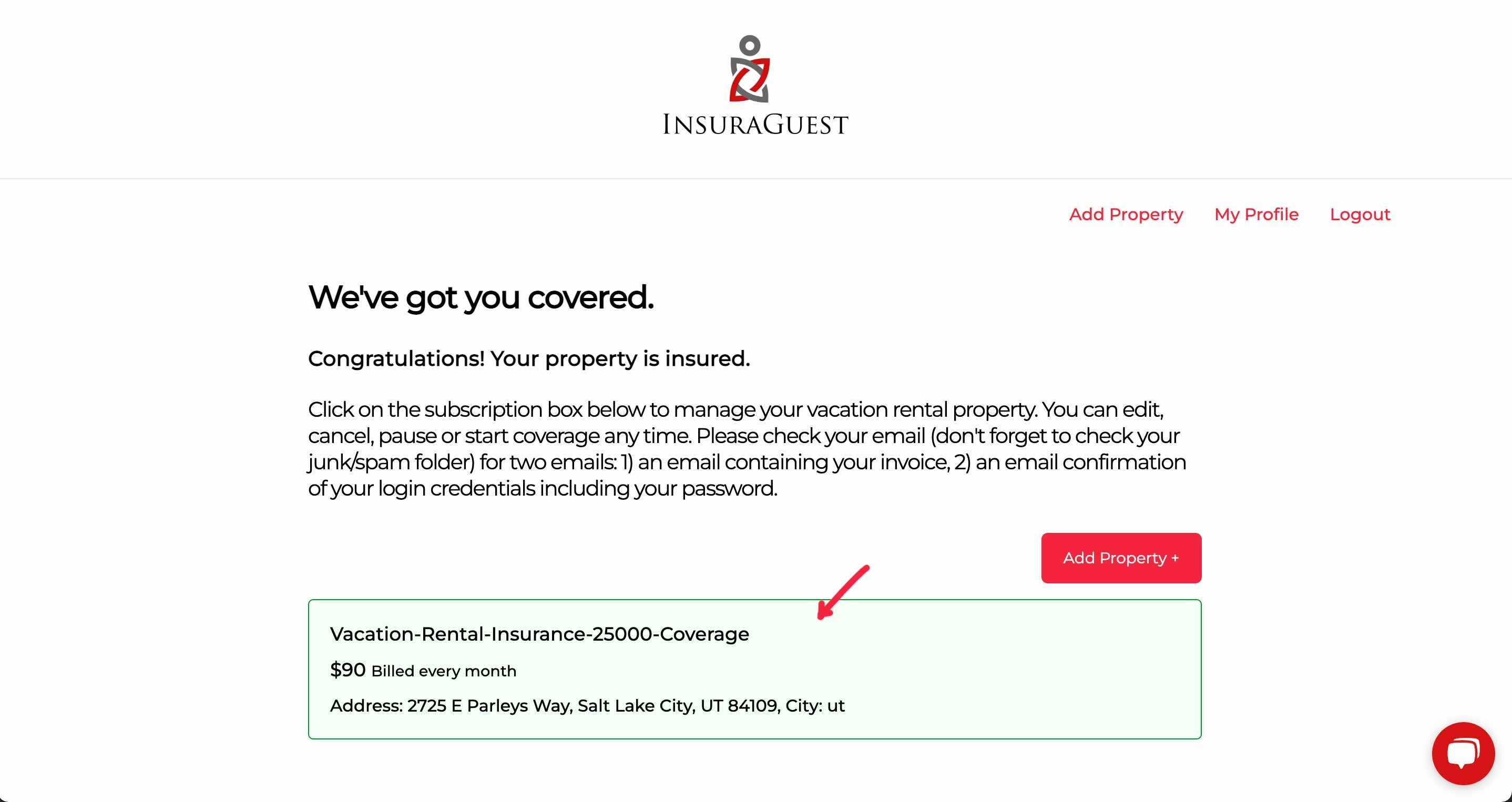 3. Click the Edit Payment Method link
Once you have opened your subscription details, click on Edit Payment Method.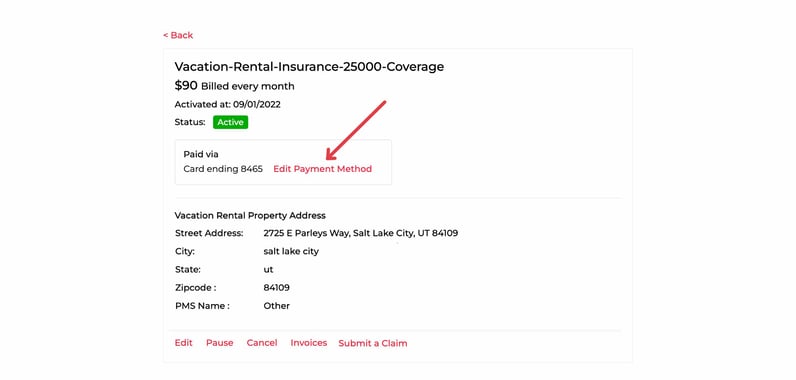 4. Edit the credit card details
Enter the new credit card with the month of expiry and CVV code.

5. Confirmation
Once you have entered your credit card details you should see a "Success" message indicating that you have successfully updated your payment details. Future invoices will be updated with this new payment method.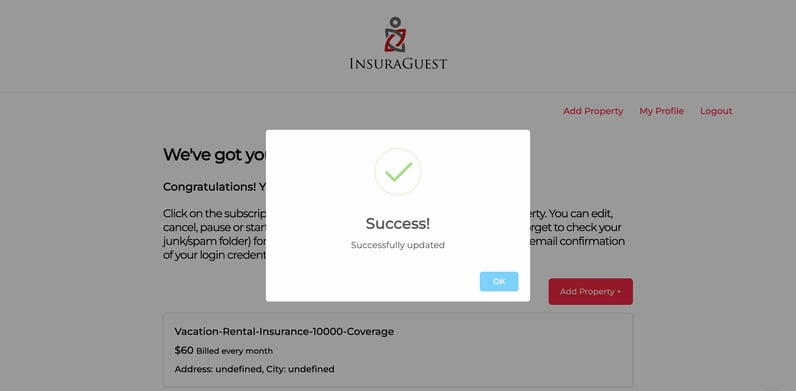 InsuraGuest Vacation Rental Insurance Customer Portal Documentation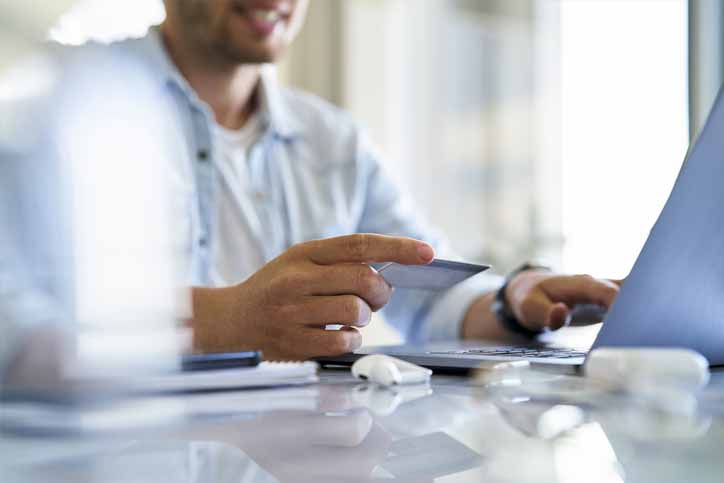 Summary:
Click on the subscription box

Click the 'Edit Payment Method' link

Enter the new credit card details, click Update

Note the 'Success!' message after a successful update
Customer Support
If you need additional assistance, please contact our Customer Support team using the form below. One of our vacation rental property insurance experts will get back to you shortly.