New Jersey Vacation Rental Insurance
Short term rental insurance for vacation rental properties in New Jersey
Owning or managing a short-term rental property is a big responsibility. It requires time, dedication, research, and at times, the right insurance. For vacation rental property owners in New Jersey, the information below will prove vital.
Having the right vacation rental property insurance is essential to your peace of mind. Here is everything you need to know about InsuraGuest's promise for vacation rental insurance in New Jersey. You deserve the right insurance for your short term vacation rental business.
Why you should consider InsuraGuest for your New Jersey vacation rental insurance provider
New Jersey is known for their beautiful beaches and boardwalks. In the summertime, people travel from all over the tri-state area to catch a glimpse of the most pristine beaches in the country. It is a popular activity for residents of New Jersey, Pennsylvania, or New York to spend their vacation days down at the Jersey Shore. For many individuals, this is the reason they decided to purchase a vacation rental property in New Jersey.
But it can be risky to rent out your vacation property. Suddenly, you become responsible for things like; property damage caused by guests, accidental guest injuries, property theft, and more. It isn't always a simple matter to keep your vacation rental property and your guests safe from damage or injury. You never know what could happen.
That's why it's so important to have good vacation rental insurance you can trust from a reliable company.
But what makes InsuraGuest so special? There are dozens of other providers out there. Why choose InsuraGuest for New Jersey short term rental insurance?
Simply put, InsuraGuest stands out from the rest. We are the simplest vacation rental insurance on the market. We offer everything thing you need to keep your vacation rental business in balance and liability in check.
1. Simplicity
It is our core value to make the process of attaining short-term vacation rental insurance as easy and painless as possible. No one wants to jump through hoops to understand their insurance plan. Forget all the hassles and confusion that other insurance companies create.
From the sign-up process to filing a claim, we make the process simple and straightforward.
Why are other companies more complicated than InsuraGuest? It's simple. You aren't neccessarily their priority. Other companies offer several different types of insurance, including home insurance, health insurance, disability insurance, commercial insurance, life insurance, and more. Vacation rental insurance is often at the bottom of their priorities.
In contrast, InsuraGuest's sole focus is vacation rental property insurance. This means your needs always come first. Signup is quick and simple, and your coverage is immediate. Claims and payouts are taken care of within 72 hours. It's fast and easy.
Let us show you how it works. Get a demo
2. Lower Costs
Quality service and affordability go hand in hand. All companies claim to save you money, but how? Let us show you how we can save money on your vacation rental insurance.
First, we'll help you automate a nightly insurance fee for every reservation using your favorite property management software (PMS). For just a few dollars a night, guests will sleep knowing they are protected, and you can rest knowing your vacation rental business is protected. We can help bring the costs of vacation rental insurance down.
Want more details on how this works? Let's explore an example. Let's say your occupancy rate in a given month is 80%, meaning your vacation rental property is being occupied 21 days per month. If the nightly fee is $3 per night, you would add $63 to the bottom line. (21 days x $3 = $63/mo). If you decided to subscribe to our $60/mo model (up to $10,000 coverage), you would essentially pay $0 for coverage. You can't find a better deal than that!
Historically, we've seen that guests hate paying a traditional safety deposit. But, we've learned that it is of the utmost importance that they feel secure. When guests know that they are covered, better reviews and more bookings follow. A few dollars a night is a small price to pay for security. It creates the perfect situation for both you and your guests. With InsuraGuest, everybody wins.
3. Guest Injury Protection
The most worrisome issue for property owners is a potential lawsuit from an injured guest. Even if it isn't your fault, accidents happen. If an injury occurs on your New Jersey vacation rental property, you could be sued. That's why guest injury insurance for your vacation rental property is an absolute must.
Choosing vacation rental liability insurance with InsuraGuest can make all the difference if someone gets hurt. With our plan, you're covered against expensive medical bills. We'll pay up to $25,000, regardless of who is at fault. For less than a coffee per day, you'll receive coverage against accidental guest injuries. Just knowing this one simple fact, puts our customers at ease.
Homeowner's insurance policies can put you in a bind when an injury occurs on your vacation rental property. If you file a claim, it almost guarantees your premium will increase in the future. Want to avoid that increase? Then InsuraGuest is your best bet in the state of New Jersey.
4. Property Damage Protection
The second most worrisome thing Florida vacation rental property owners face is property damage by guests.
When you open your short term vacation rental property up to guests, you open up the possibility of damage to your property and its contents.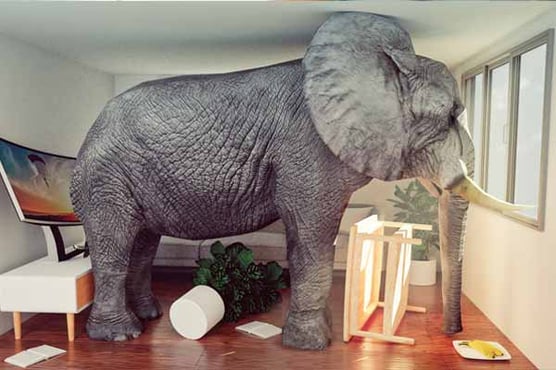 It happens all the time. Owners list a vacation rental property on AirBnB, VRBO, or another online listing platform and find that guests don't always treat their property the same way the owner does. That's why you need for short term rental insurance.
We've covered everything from broken tiles and windows to stained carpet and damaged sofas.
5. Theft Coverage
Theft insurance for your vacation rental property is also very important. A standard homeowner's insurance policy may not be adequate coverage when items turn up missing during a stay. If personal property is stolen in a short-term rental property, theft coverage is essential.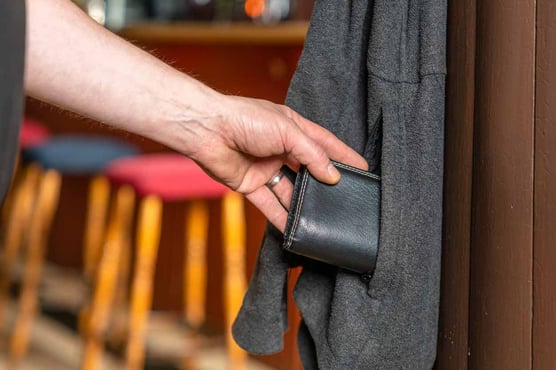 When the unexpected happens, theft coverage is here for you. We will pay your claim so you can replace the stolen property and move on with your business. InsuraGuest knows that you don't want to spend endless hours fighting with your insurance provider to retrieve what you or your guests have lost. We understand the difficulties of owning or managing your property, and we are on your side.
6. No Contract
Another feature that our customers love about InsuraGuest is our subscription-based model. We offer two primary plans: $60 per month for up to $10,000 in coverage, or $90 per month for up to $25,000 in coverage. Whether you experience theft, a guest injury on your vacation rental property, or property damage, InsuraGuest will take care of the costs.
Simply add your property address, payment details, and other essential information to sign up. It's that easy! The moment you subscribe, you're covered. No long wait. Cancel any time. You can even start, then pause, then restart your coverage so you only pay during peak seasons.
7. Only Pay For When You Need It
We understand that, in most cases, your vacation rental business is seasonal. That's why we set up an easy way to pause your insurance plan when you no longer need it. Log into your account, click the subscription you'd like to pause, and click "Pause."
That's it. We're here to make running your vacation rental business easier. When you want to restart coverage, simply log back in and hit the "Start" button. This way, you don't have to pay insurance when no one is occupying your vacation rental property. You only need to pay when you need to. This is a big reason why property owners and managers in New Jersey love InsuraGuest.
8. Make Your Vacation Rental Business More Profitable
Another massive benefit of InsuraGuest is the assistance in setting up an automation. You can set up an automated nightly fee for every guest reservation so your guests can help cover insurance costs. This way, you can collect your marketing fee, which lowers your subscription costs. In many cases, your subscription is fully covered using this technology. Who wouldn't want to be insured by a well-respected company at no additional cost to you?
This fee takes some of the unnecessary weight off you. It also shows your customers that you care for their well-being. Everyone feels safer knowing they are insured. InsuraGuest is a win-win-win!
No need to charge a security deposit for renters. Nothing is more annoying for a renter than having to pay a security deposit. Instead, a small nightly fee ensures your safety as well as your renters.
9. Works With Your Favorite Property Management System
InsuraGuest has partnered with the biggest and best property management companies to keep software systems running smoothly.
All our users need to do is subscribe to InsuraGuest. Then, just add a nightly fee to every guest reservation in the property management system.
Sign Up Today.
InsuraGuest has partnered with the most popular PMS companies in the vacation rental property industry so our software works seamlessly with theirs. There is no cumbersome integration process, all you need to do is sign up for an InsuraGuest subscription, then add a nightly fee to every guest reservation in the property management system of your choice.
The Best Vacation Rental Insurance in New Jersey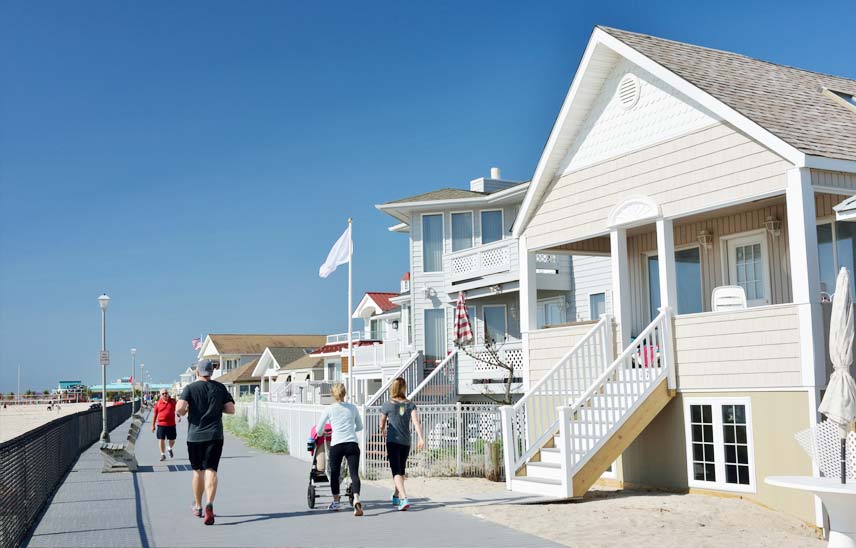 Summary:
Vacation rental insurance simplified

The BEST short term vacation rental property insurance in New Jersey

Lower your homeowners insurance costs

Coverage for bodily injury to guests

Coverage for property damage & contents

Coverage for property theft

$60/mo for $10,000 coverage

$90/mo for $25,000 coverage

No contract, cancel any time

Only pay for coverage when you need it

Let guests help pay for coverage

More profit to the bottom line

Works with your favorite property management system
Let's talk.
Contact us for a free, friendly, no-obligation consultation to help you decide if this is right for you.