How To:
Update a payment method for an InsuraGuest subscription
This article is intended for InsuraGuest customers who would like to update a payment method, including credit card details, for a vacation rental property subscription. For more help, please visit our Frequently Asked Questions page.
1. Log into your InsuraGuest account
First, log into your InsuraGuest account using the email you signed up with and your password. You should have received a password the first time you signed up. Please check your email and/or your junk mail folder for your password. Enter both into the form and click the Login button. If you have lost or forgotten your password, you can reset it by clicking on the 'Forgot Your Password?' link at the bottom.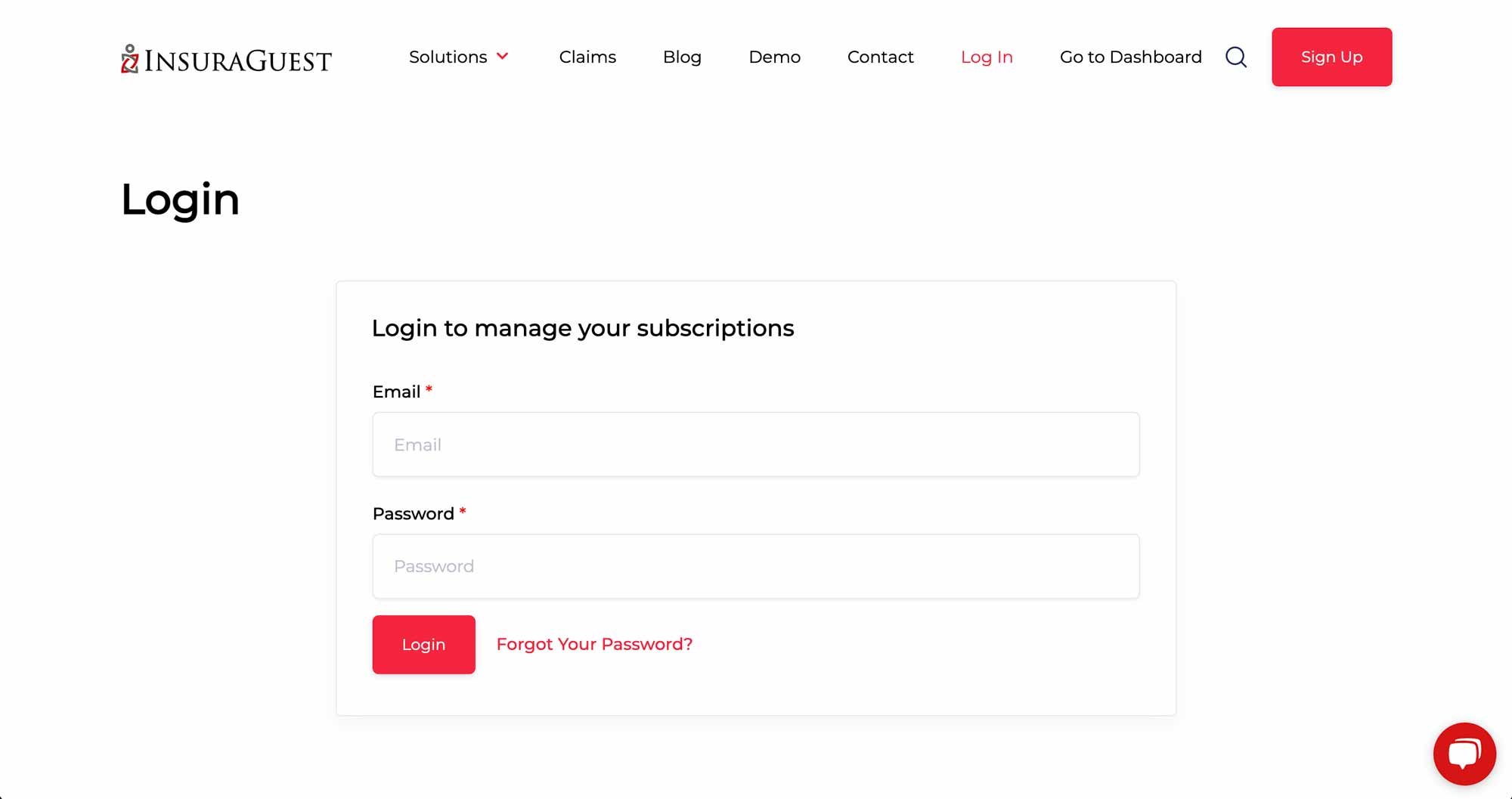 2. Click on the green subscription box
Once you're logged into your customer portal, you should see a box with your subscription details inside. Use your mouse to roll over the box. The box will turn green. Click on the green box to open your subscription details.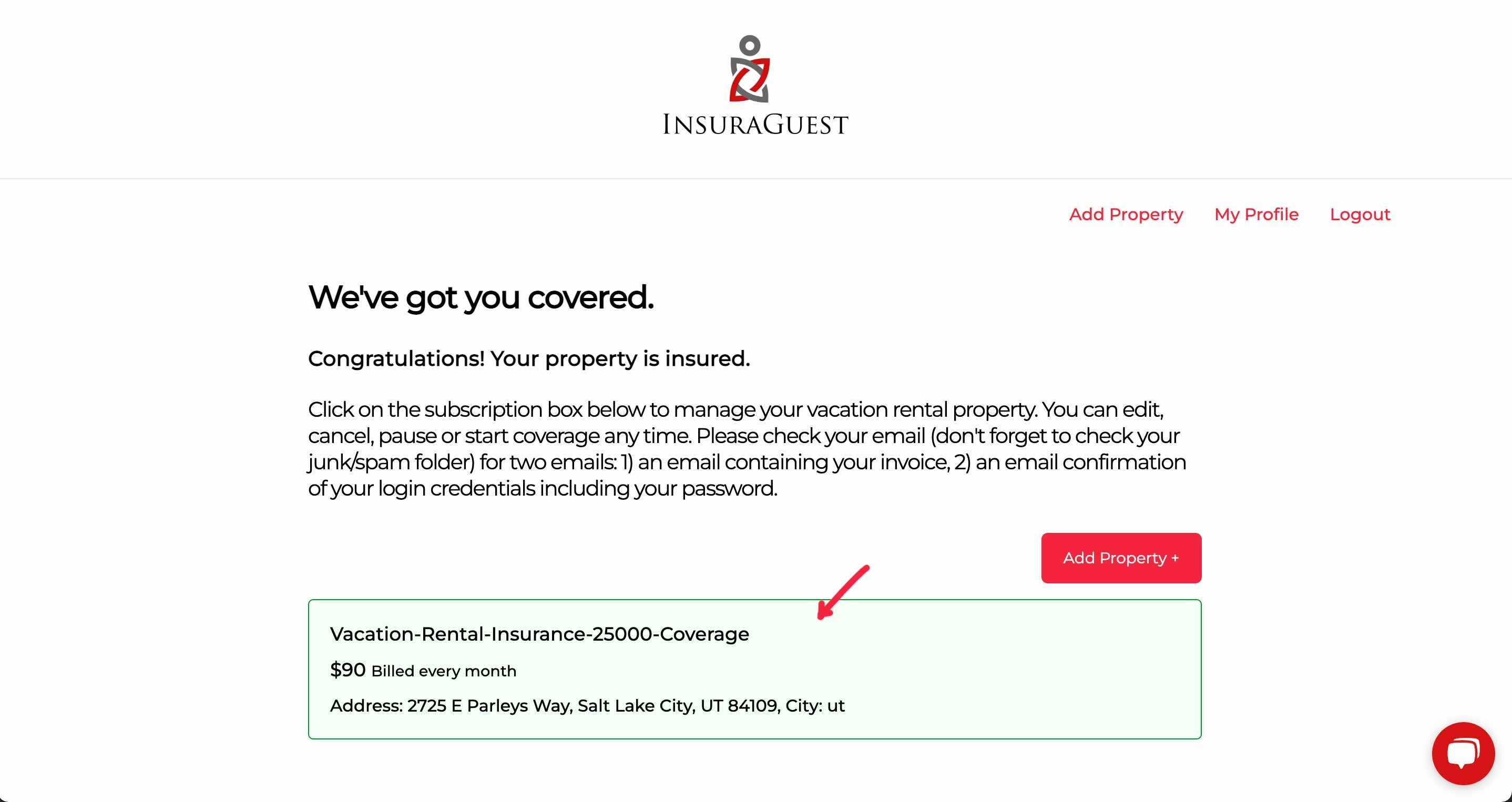 3. Click the Edit Payment Method link
Once you have opened your subscription details, click on Edit Payment Method.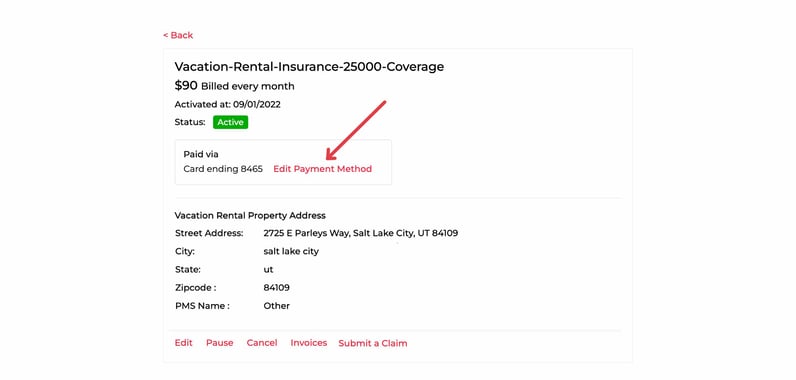 4. Edit the credit card details
Enter the new credit card with the month of expiry and CVV code.

5. Confirmation
Once you have entered your credit card details you should see a "Success" message indicating that you have successfully updated your payment details. Future invoices will be updated with this new payment method.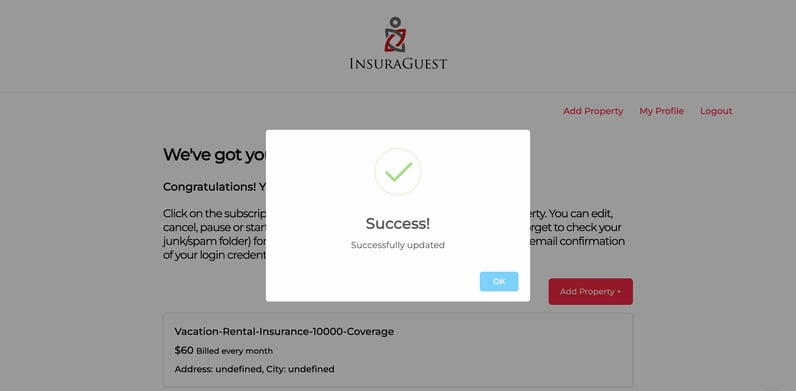 InsuraGuest Vacation Rental Insurance Customer Portal Documentation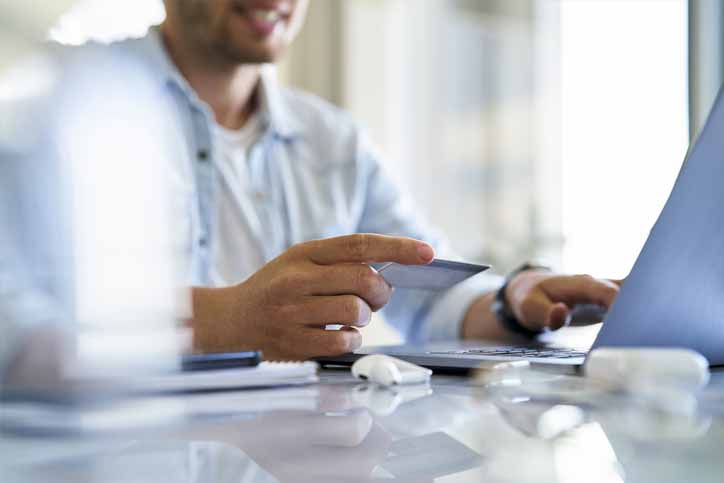 Summary:
Click on the subscription box

Click the 'Edit Payment Method' link

Enter the new credit card details, click Update

Note the 'Success!' message after a successful update
Customer Support
If you need additional assistance, please contact our Customer Support team using the form below. One of our vacation rental property insurance experts will get back to you shortly.